Party at the Diner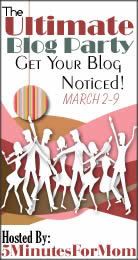 To be honest, I didn't get my party started on time, but all my other blogging friends know that
parties and I do not always run on the same time schedule
. But pay no mind to that.
Welcome to Shalee's Diner, a downhome place with great coffee and really good apple pie. Come on in, pick a booth and let's get to know each other.
Help yourself to some pie and coffee. It's always easier to get to know each other over food and drinks.
I'm a daughter of the King who is struggling to act like it. I'm also a 35 year old working mom who has multiple problems with my computer. I am also still happily married to my first husband - Mr. Right - for almost 15 years. 15 YEARS? Where has the time gone... We've a 10 year old daughter and a 7 year old son who on some days will be lucky to see his eighth birthday.
I like laughing, cooking, eating and
meeting
other
bloggers
,
sometimes
all at
the
same
time
! I like to sing and to watch football (GO MANNING! GO COLTS! Sorry, couldn't help myself there I'm still so excited about the
Colts winning the Super Bowl
), sometimes the two
DO
go hand in hand. I thrill at making others laugh. I have a serious side, but don't worry, I don't let it out too often.
I'm competitive, but fun-loving. I have a healthy love for wines and alcohol and chocolate. I want to learn to dance (not the white woman's dance, but the wow - look at them! They dance so well together type dancing), but I can't convince Mr. Right to make all the arrangements since he promised me as a Christmas gift one year that we would learn together. Not that I've thought about that or bear any hard feelings about it or anything...
My one claim to any sort of talent is that I am an avid reader. I often read 3-5 books at a time. Yes, I can keep the stories straight. I just like having different stories for different times.
Okay, I really claim to have more talents than that, but no one likes a showoff. There's more to me
here
in case you're interested in finding out what I'm like in real life, as opposed to what I'm like at a party.
Feel free to lurk around my archives because there's some good stuff in there. Those posts will tell you a whole lot more about me than this post ever could. I'm feeling all self-conscious all of the sudden... I feel as if I'm trying to leave some kind of message for a dating service... "Hi, I'm Shalee. I like going on long walks, to play in the rain and I just want someone to love me forever..."
But really, I'm just a wallflower. And really shy. And I never step out of my comfort zone. And I have a really hard time telling others what I think. And lying is my only bad habit.
That's it. You need to leave now because I think I've just run out of things to say.
Diner's now closed.

But I'll be open again, Lord willing. Just as soon as I think of something minutely interesting to say for all the world to read. Hopefully I'll be seeing you here soon.
Come back now, ya hear!

Labels: Blogging